Student Symptom Decision Tree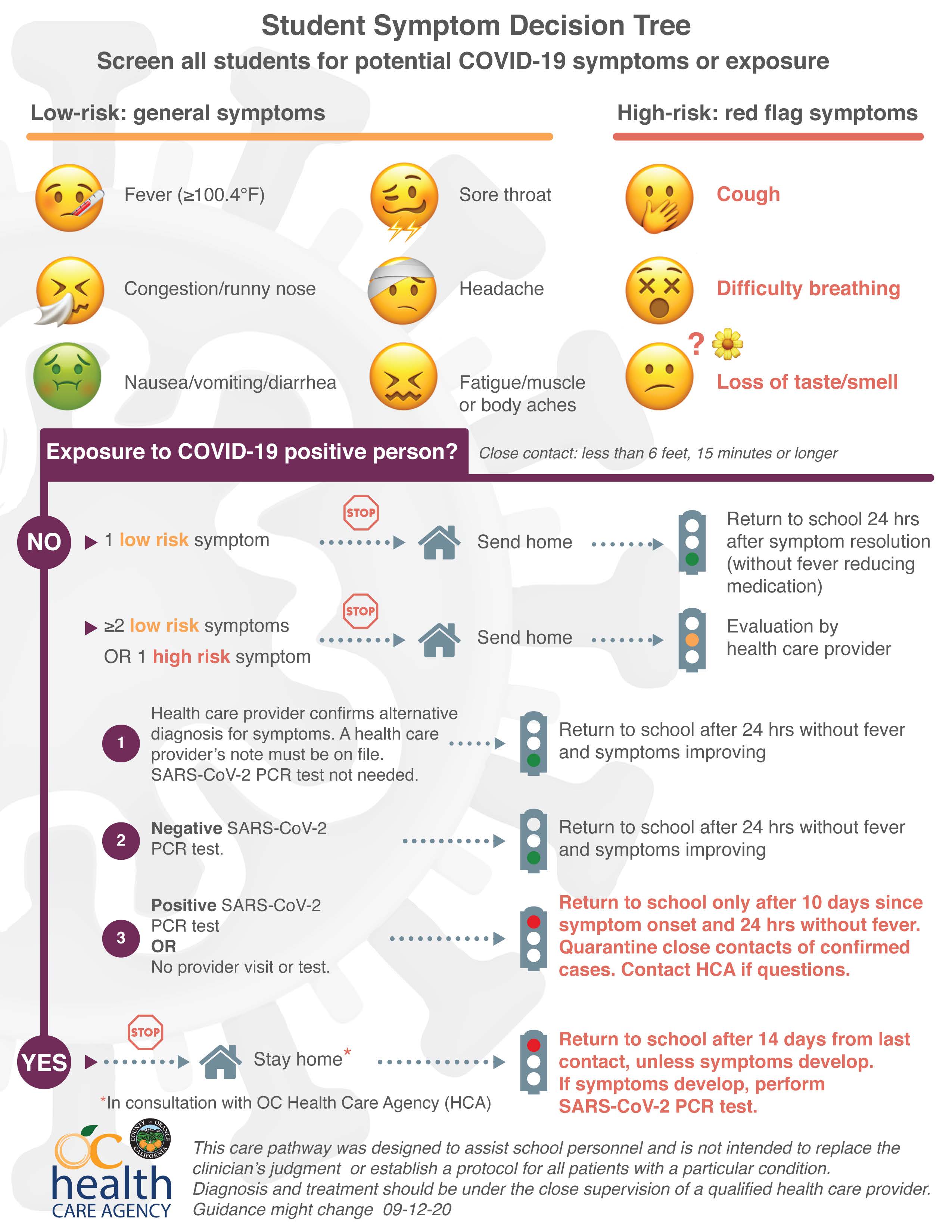 Dear Parents/Guardians,
Irvine High School health office operates during the school day with a qualified nurse.
Health office does not require a doctor note, but requires it upon teacher request. Phone call/submitting a note can excuse absences.
Please remember to include the school nurse in any e-mail you send to the teachers, counselors or assistant principals regarding your student that has health related information.
Should your child stay home?
Temperature 100 degrees and above
Students have to be fever free without the use of pain relievers (ex. Tylenol or ibuprofen) for at least 24 hours
Vomiting and/or diarrhea. Student may return to school 24 hours after last episode
Uncontrollable, infectious cough
Suspected communicable disease(ex. Cellulitis,Zika)
Suspected infection of the eyes (i.e. conjunctivitis), nose, throat (i.e. strep throat), skin (i.e. scabies), or scalp (i.e. lice)
A rash of unknown origin – student may return to school when written authorization is received from the health care provider
Students MUST stay home for 24 hours on antibiotic medicine