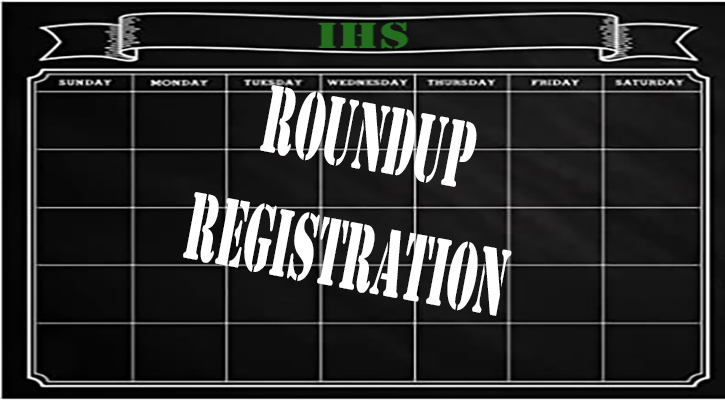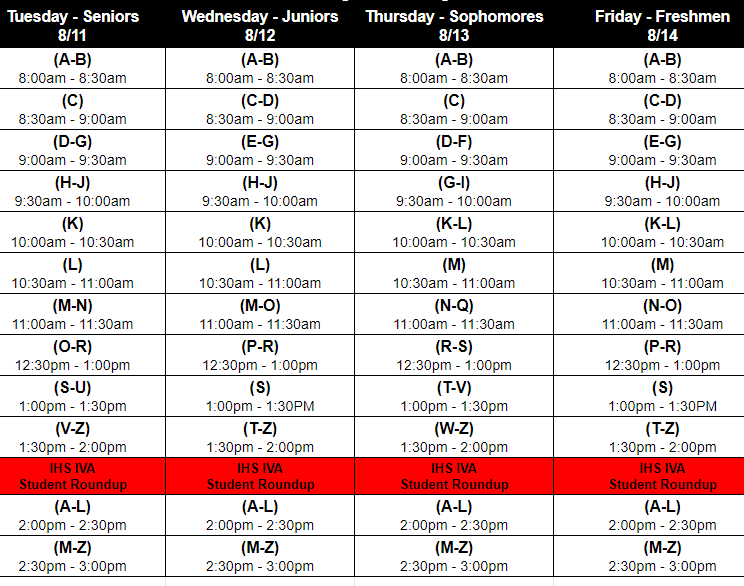 ---
Informational Letter from Dr. Colunga, Principal
Dear Parents/Guardian,
Welcome to the 2020-2021 school year! We are all looking forward to the upcoming school year, and have taken steps to make our in-person Roundup registration process safe by reducing the number of stations in the process, lengthening the day in order to reduce the number of people on campus at any one time, using larger spaces on campus, utilizing social distancing guides (tape markings and signs), and increasing staff monitoring.
Your adherence to the safety steps at the bottom of this message will also be necessary to keep a healthy and safe environment for staff and students alike.
In preparation for Roundup please complete the following: as a first step, we are asking all families to complete the online "First Day Packet" information that is now available online through Parent Portal. (Complete Instructions HERE) Please log in to https://my.iusd.org (if you do not have a Parent Portal account, please click on "Create New Account"). Data Confirmation will take approximately 30 minutes to complete. If you experience problems, please email helpdesk@iusd.org. Once logged in, please hover over the Student Information Tab and click on Data Confirmation. Go through each of the 5 tabs on the left side (Family Information, Student, Contacts, Documents, Authorizations, and Final Data Confirmation), make any necessary changes, and read all the appropriate documents/policies. Remember to hit "submit" after each section. You will not be able to complete the in person "Roundup" registration process unless you have completed the above process in its entirety. In the documents screen, please print and fill out the following required documents: Ticket to Roundup, Health Condition Form & Residency Affidavit. In addition, there are other forms that may be printed if they apply to your student. Students should report to campus with the signed form(s) IN HAND at their appointed Roundup time BY LAST NAME. Students will receive a tentative copy of their courses at Roundup after completing the process.
As a reminder, if your family moved over the summer please visit the IHS website and fill out an updated Residency Verification Form and bring it with the required documentation to Roundup. *Irvine Virtual Academy Students that have Irvine High School as their home school, must still attend Roundup in order to take their school photo, receive their student identification card, and pick up previously requested chromebooks. Note, IVA students have their own appointed time for each grade level. IVA students will complete their online 1st day packet with IVA.
As previously mentioned, we ask that you please follow these safety measures below:
Park and enter campus from the back Student Parking Lot and follow signs to the Roundup location (located off of Escolar)
Only the student participating in Roundup may enter campus- all others must wait in the car.
Wear a mask or face covering
Sanitize hands at available hand sanitizer stations
Follow proper social distancing, while paying attention to physical guides such as tape markings and signs
Attend Roundup during appointed times only - BY LAST NAME.
Within the online "First Day Packet," you will also find information about PTSA membership and Athletic Boosters. We ask that you please support the efforts of these important parent groups. The support and efforts of our parents have been essential in helping Irvine High School maintain its stellar reputation. Please sign up and help us reach 100% membership in the PTSA this year. Thank you in advance for your support. Please note that the Irvine Public Schools Foundation welcomes your participation as well. IPSF has been instrumental in supporting our music programs, class size reduction, health office clerks, counseling program, Certified Athletic Trainer, and intervention programs throughout the school district. It is largely due to the support of these great organizations that we are able to see continual improvement in our mission to provide our students with the best educational experience we can envision.
As we get closer to the first day of instruction on August 20th, please be sure to check your email and our school website for more information regarding the start of school. We hope the remainder of your summer is pleasant, and we look forward to seeing you all soon.
GO VAQUEROS!
Monica Colunga, Ed.D. Principal