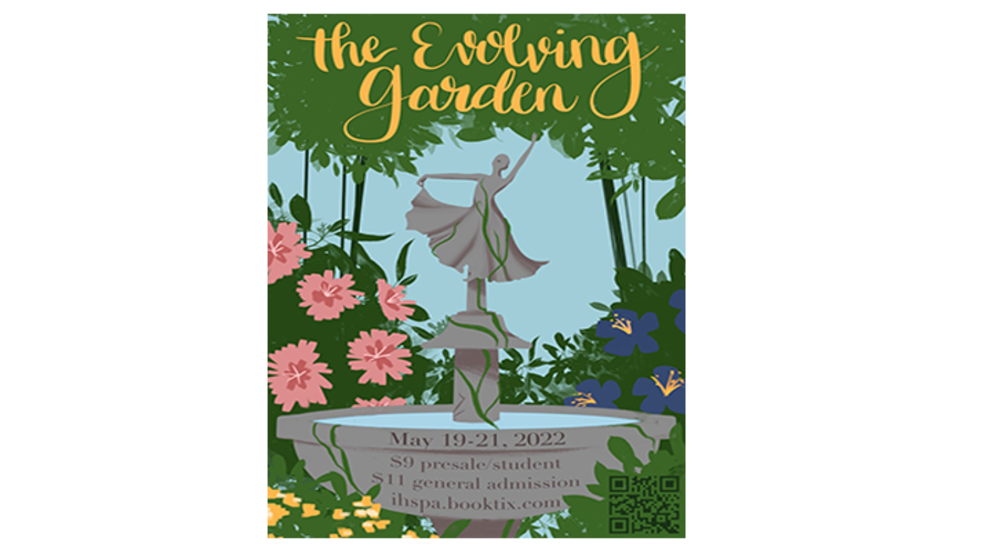 The Spring Dance Concert, "The Evolving Garden" is May 19-21 at 7pm in the theater.
 This show features All Dance levels, student choreography, guest choreography, and alumni choreography.  
 Tickets are on sale now.  Presale $9 and General Admission $11.  Tickets can be purchased at https://ihspa.booktix.com./
See sherylsloate@iusd.org or go to ihsasb.com for more information.