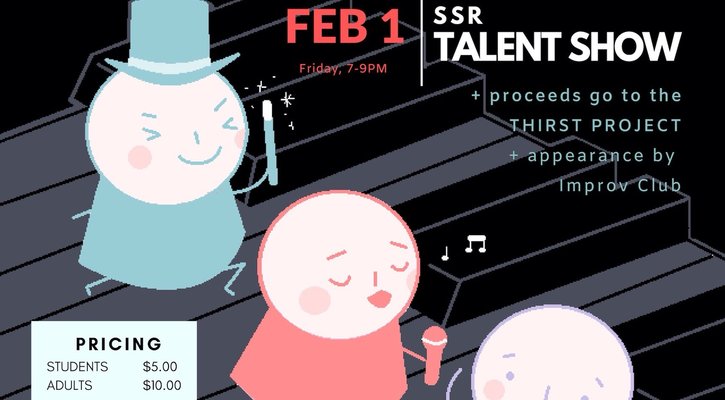 Talent is upon us… will you be witness to it?
7 PM - February 1st, be there to celebrate the diversity of talent and spectacular showmanship of our wonderful Irvine High School performers! You will not know what to expect, (unless you read the programme) with every act projecting brilliance in each passing minute. From dance, to singing, all the way to a funky band, this is certainly something you will want to see on a Friday night. The best thing; ALL proceeds go directly to The Thirst Project and their pursuit of extending fresh water to those in need. So join SSR (Students for Social Responsibility) as we host a night for these performers to help change the world.
Admission price:
Students: $5
Parents/others: $10
Have questions, comments, or just want to tell us how excited you are about coming to the benefit concert? Shoot us an email at irvinessr@gmail.com.
Also be sure to follow us on Instagram @ihs_ssr
Note: There will be no pre-sale tickets for the concert.