Finals Schedule, Graduation and more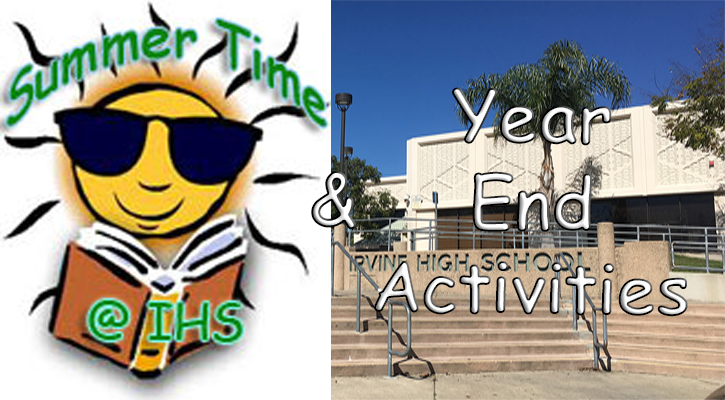 Final Schedule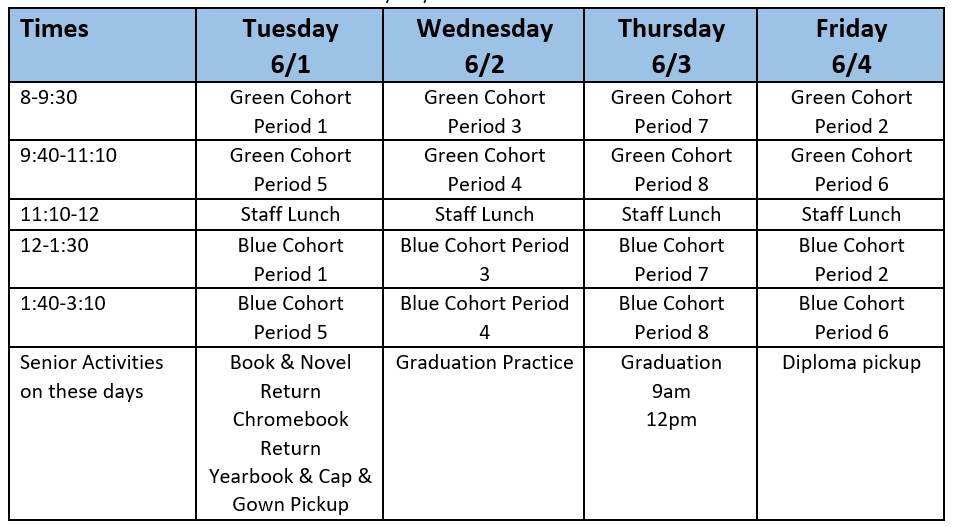 Yearbook Distribution
Tuesday, June 1 will be for seniors only to come pick up their yearbook during cap & gown pick up and textbook return. Wednesday, June 2 and Friday, June 4 will be for freshman, sophomores, and juniors during break and lunch. Everyone MUST present their school ID or else a yearbook will not be given. Books are currently not available for purchase, but will be available May 24th for $140 and is limited, so it will be a first come first serve basis. To purchase, go to the attendance window with cash or card during 8:15-8:30 am, first/second break, and lunch.
Graduation
Graduation Ceremonies - June 3 9:00-12:00
Senior allocated tickets only. No tickets sales at graduation.
Summer Hours & Information
Office Hours
June 8th - July 29th --- Tuesday, Wednesday, Thursday from 8:00am until 12:00pm
August 2nd - August 6th --- The IHS Office will be closed
Monday, August 9th --- Return to regular operational hours starting Monday, August 9th. 
IHS Roundup Date
SENIORS - Monday, August 9th
JUNIORS - Tuesday, August 10th
SOPHOMORES - Wednesday, August 11th
FRESHMEN - Thursday, August 12th
Freshmen/New Student Orientation with Link Crew - Friday, August 13th
Next Year Bell Schedules