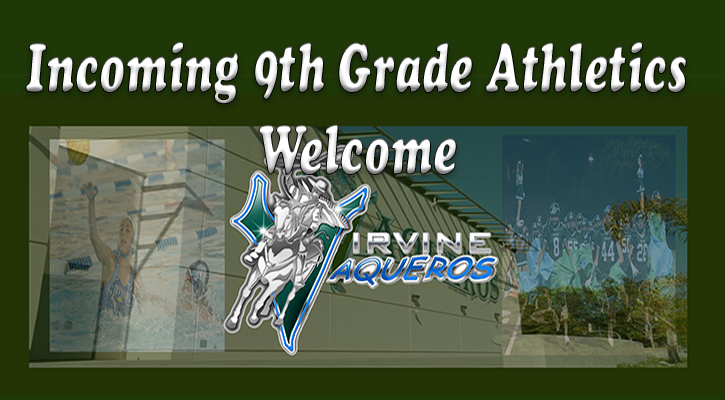 INCOMING FRESHMAN  ATHLETICS WELCOME
If you were unable to join us for the  Incoming Freshman IHS Athletics Welcome, you can view the Welcome Video below.  If you have questions about specific sports programs, click on the Athletics tab on this website to get email addresses of coaches.
Welcome Video 
In order to maintain social distancing for our staff, the following video is a recorded Zoom meeting. We apologize for the low quality.  Please note the links underneath the video for further resources.   
Click Here for a .pdf of The Irvine Way
If you are unable to read the slides in the video, Click Here for a link to the slide deck.
INCOMING 9TH GRADE Student Information:
Important Dates - 
Summer Roundup for Freshman is August 13. You will receive more information about Roundup and the Data Confirmation Packet in July.  Please check this website.
Link Crew/ New Student Orientation is August 14 from 8:00 am to noon.
The 2020-2021 school year begins August 20.
Many questions will be answered through the Incoming 9th Grade FAQ Document which includes links to other important documents and the responses to parent questions from the April 21st and 22nd  Incoming 9th Grade Counselor Coffees.